ROLLS ROYCE
E-CORNICHE
ELECTRIC SILVER SHADOW
BENTLEY
E-Continental
Presenting the opportunity to own and proudly enjoy an exclusive, authentic Rolls Royce Corniche (Cabriolet or Coupé) which epitomizes the opulent essence of grand classic automotive style. We meticulously transform these icons into truly contemporary Battery Electric Vehicles (BEVs). This is a new form of zero-emission "Sustainable e-Classic" which you can drive every day.
Retro-EV is now accepting orders for a Limited Edition Series of these amazing Rolls Royce icons. Deliveries begin in 2019. Our engineers and restoration artisans collaborate via our patent-pending EV transformation methodology to seamlessly integrate our patent-pending Modular EV Architecture into each original classic. The results are simply spectacular!
Cabriolet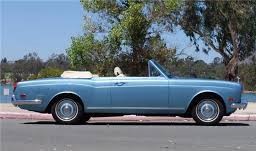 Rolls Royce
e-Corniche
Bentley
e-Continental Drophead
Starting at €300,000* 
Coupé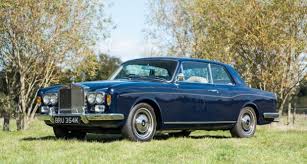 Rolls Royce
Electric Silver Shadow Coupé
Bentley
e-Continental Coupé
Starting at €275,000* 
Sedan
Rolls Royce
Electric Silver Shadow
Bentley
e-Continental Sedan
Starting at €250,000* 
Physical Dimensions
| | |
| --- | --- |
| Wheelbase | 3048 mm (120 in) |
| Length – Width | 5,169 mm (203.5 in) – 1,829 mm (72 in) |
| Height – Weight | 1,492 mm (58.75 in) – 2,400 kg (5,220 lb) |
Accessories
| | |
| --- | --- |
| Controls | Power Steering, Power Brakes |
| Comfort | Air Conditioning, Power Windows & Top |
EV Drivetrain
Power
170 kW (230 hp)
Torque
500Nm (370 lb-ft)
Gearbox
Heavy-duty, fixed ratio, hypoid planetary
with electrically activated Parking Brake.
Energy Storage
40 kWh onboard capacity based on our patent-pending PowerPod© intelligent battery system with liquid cooling. Future-proof modular design enables power component upgrades as battery technologies advance.
Range + Recharging
Range ~150 Km dependent upon driving style & conditions
Supports flexible recharging for ultimate convenience
Supports 3 types of recharging for ultimate convenience

Fast DC (CHAdeMO) Charge in ~ 45 min
Rapid AC (Type 2) Charge in ~ 2 hrs
Convenience AC (230v) Charge in ~ 12 hrs
Telemetry + Communications
On-board Secure Telemetry CPU with dedicated GPS, GSM, WiFi & Bluetooth for remote diagnostics, feature upgrades, security and software updates anywhere.
Availability
Accepting Orders now for 2019/20 Production.
We supply complete Turn-Key vehicles, as well as
providing EV Transformation Services for your existing
classics – contact us to discuss your classic EV ambitions.
Note: all information is preliminary and subject to change